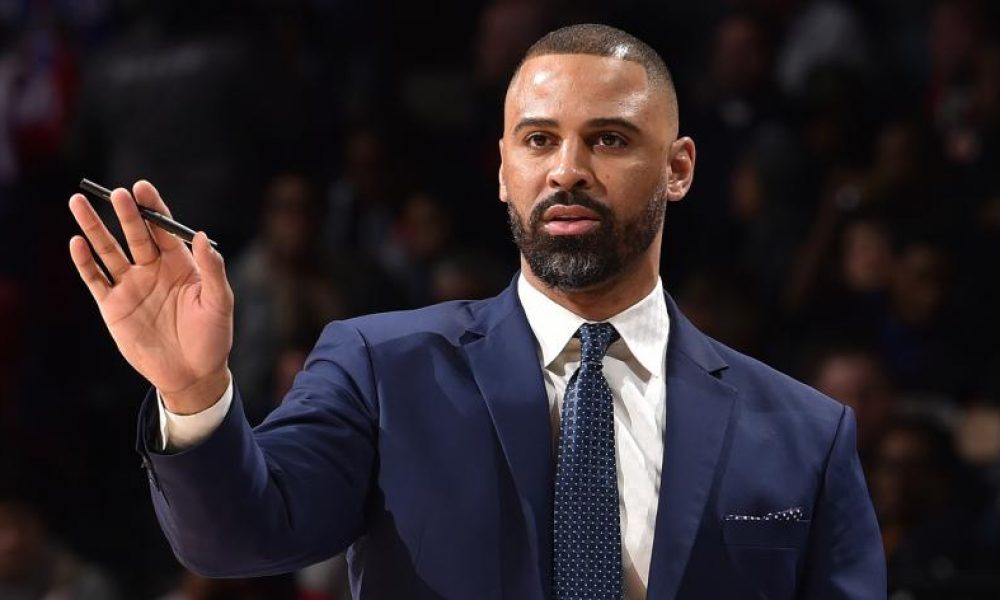 Boston Celtics head coach Ime Udoka has called on his team to consolidate their Game 3 win over the Warriors.
The Boston Celtics showed their resilience once again on Wednesday night, rallying to a 116-100 victory.
The circumstances mirrored their Game 1 victory, in which they were blitzed by Golden State in the third quarter.
Just like that game, the Boston Celtics hit back in the 4th. They limited the Warriors to just 11 points after being 83-82 down with 4 minutes left in the 3rd.
Want $250 to bet on the NBA Finals?
Sign up here!
Boston has been the NBA's bounce-back team in 2022. Wednesday's victory saw them improve to 7-0 in these playoffs following a loss. The Celtics have been 13-1 in games following a loss since Jan 23.
As well as that, they haven't lost consecutive games in this postseason.
"I felt like our team really stayed poised in those moments," Al Horford said. 
"As you know, earlier in the year, that could have gone south quickly.
"But we stayed right with it and just locked in and didn't panic and just continued to play."
"I think that's kind of when we turned our season around, when we turned that corner," Jayson Tatum said. "Earlier in the season, we would have given up leads and lost games like that, whereas now — things happen, right. They're a great team. They've got great players. They're going to make shots. They're going to go on runs. But it's all about how you respond."
Read: Aaron Rodgers – Packers Offense 'Gonna Do Things A Little Different
"We didn't hold our head down or anything. We called a timeout, regrouped, figured it out and made winning plays. I was definitely proud of the group for that."
However, you won't win a Finals series bouncing back from defeats all the time. At some point, you have to turn the screw, something Ime Udoka was keen for his players to understand.
"Another bounce-back from us," he said. "My message to the group was, 'We've done this after losses, let's respond the right way after a win now.'"
Facebook Twitter LinkedIn