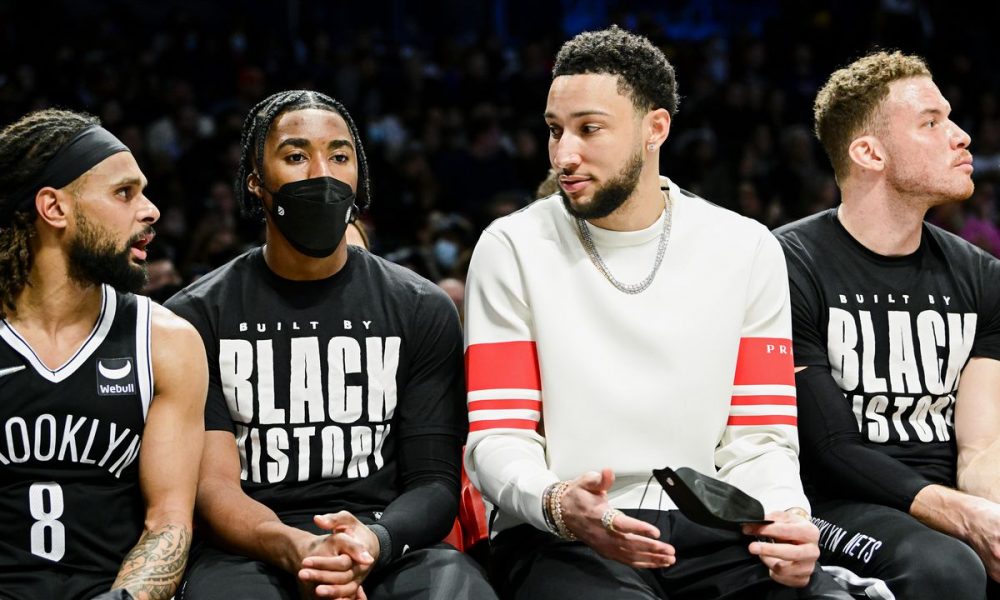 Since the Brooklyn Nets acquired Ben Simmons, the star point guard has yet to play a game for the franchise.
However, the three-time All-Star may finally have a timetable for his long-awaited debut. According to ESPN's Adrian Wojnarowski, the Nets believe Simmons could play as early as Game 4 of the first-round playoff series against the Boston Celtics.
The 25-year-old recently increased his workload in his rehab process, suggesting that he's near his return. However, head coach Steve Nash has remained non-committal to providing a definitive timeframe for Simmons to play.
"There's no other way than him to say, 'I'm ready,'" Nash said after Wednesday's shootaround. "Especially after an absence this long. So whenever he is ready, it's going to have to be on him to say, 'I feel comfortable. I feel ready to go. I want to play and I want to contribute.'
"We can't push him places when you have been out this long. It's got to be something where he is definitely comfortable and ready to play."
Nonetheless, it appears that Simmons is making significant progress to finally play. The Nets are hoping he can be a factor that can help lift them toward an NBA title push.
Want $250 to bet on NBA futures?
Sign up here!
Brooklyn has been patient with Simmons' recovery from a herniated disk in his lower back that occurred several weeks ago. His return will likely see him play in a limited role than push his way toward a bigger minute workload as he gets more playing time under his belt.
Facebook Twitter LinkedIn