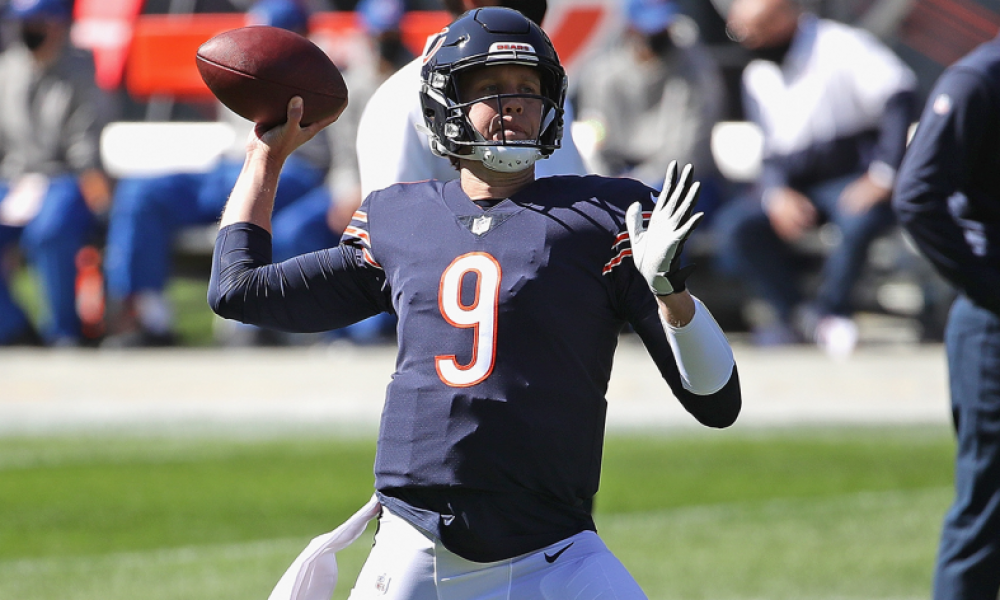 The Chicago Bears are moving forward with Justin Fields as the potential long-term answer under center.
The franchise made that clearer after releasing former Super Bowl MVP Nick Foles, according to ESPN.
Foles spent the last two seasons with the franchise after being acquired in a trade with the Jacksonville Jaguars for a fourth-round selection. He had seven starts in 2020 but only made one start last season.
The move saves the Bears around $3 million in salary-cap space, but it will net a $7.66 million dead cap hit. Chicago had been attempting to trade Foles after signing Trevor Siemian.
Foles has played 10 seasons, recording 14,003 passing yards with 82 touchdown passes and 43 interceptions. He will have the opportunity to latch onto another franchise to provide stability as a viable backup.
The 33-year-old is a proven factor, especially behind his postseason success. He led the Philadelphia Eagles to its Super Bowl win by passing for 971 yards with six touchdown passes to one interception on a 72.6% completion rate in three games.
Want $250 to bet on NBA futures?
Sign up here!
The Bears are in a transition phase, hoping that Fields can become the future under center. The Ohio State product struggled in his rookie campaign, starting 10 games in 12 games played, where he had had a 2-8 record while passing for 1,870 yards with seven touchdown passes to 10 interceptions with a 73.2 passer rating and rushed for 420 yards with two touchdowns.
He will have every opportunity to showcase he can lead the franchise forward in 2022.
Facebook Twitter LinkedIn