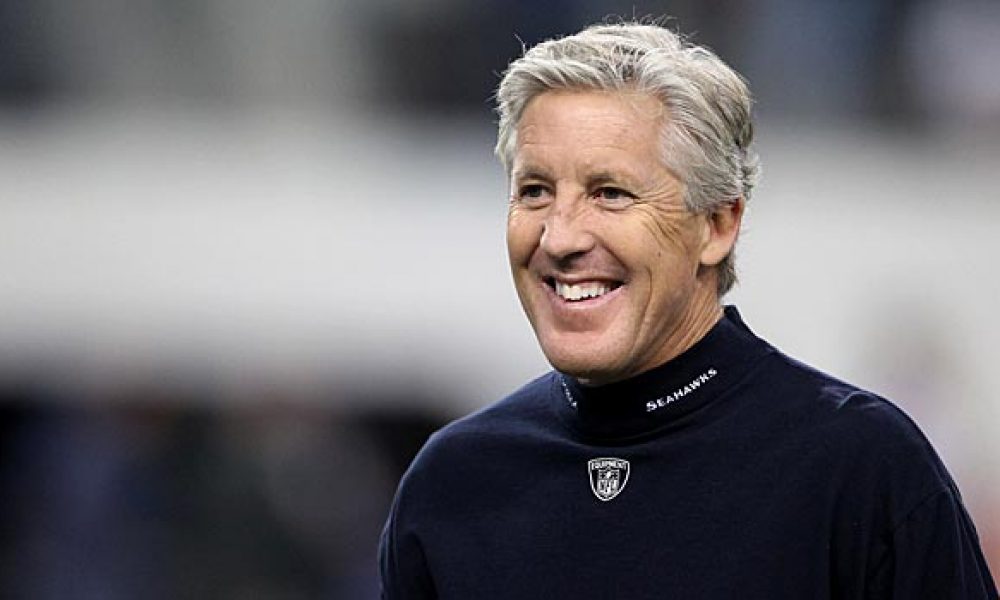 The Seattle Seahawks are rebuilding, and it appears they'll do so with Drew Lock instead of trading for Cleveland Browns quarterback Baker Mayfield. 
It might be time to panic for Andrew Berry.
After watching the 2022 NFL Draft come and go, the Cleveland Browns and their general manager still have Baker Mayfield on their roster. And despite the assured, upcoming commentary about how Cleveland doesn't mind having Mayfield and his $18.8 million salary on the cap sheet, it would move him yesterday if afforded the opportunity.
Berry doesn't have many obvious partners left to dance with. One has long been the Seattle Seahawks, but based on comments from Seahawks head coach Pete Carroll this week, either scratch them off the list or expect a very light return.
Recently, Carroll spoke with 950 KJR-AM and said he doesn't see Seattle making a trade for a quarterback, instead being content with Drew Lock after acquiring him in the trade that sent Russell Wilson to the Denver Broncos. Per ESPN:
"We're always competing. I'm not saying anything you didn't think I was going to say, but fortunately that's always been the way we've operated, and it fits again. So we're looking. I don't see us making a trade for anybody at all. I don't see that happening. But we're certainly going to continue to be open to chances to help our club, and meanwhile we're just going to be battling and competing our tails off. There's always possibilities, so we keep open to that."
While Lock isn't the long-term answer, he might be perfect in Seattle this year. The Seahawks are in a rebuild and if Lock doesn't improve, the Seahawks will have a phenomenal draft pick along with first- and second-round choices from Denver. If Lock does make significant progress, maybe Seattle has a quarterback and still has five top-100 choices in next year's draft.
As for the Browns, they're facing the possibility of having to imagine entering training camp with Mayfield and hoping things don't get ugly while trying to move him. In the meantime, Berry will be waiting for either a team to meet his price tag or find a desperate partner when a player gets injured.
Until then, Mayfield appears destined to stay with the Browns for the next few months, unless Berry lowers his asking price and eats some salary.
Facebook Twitter LinkedIn