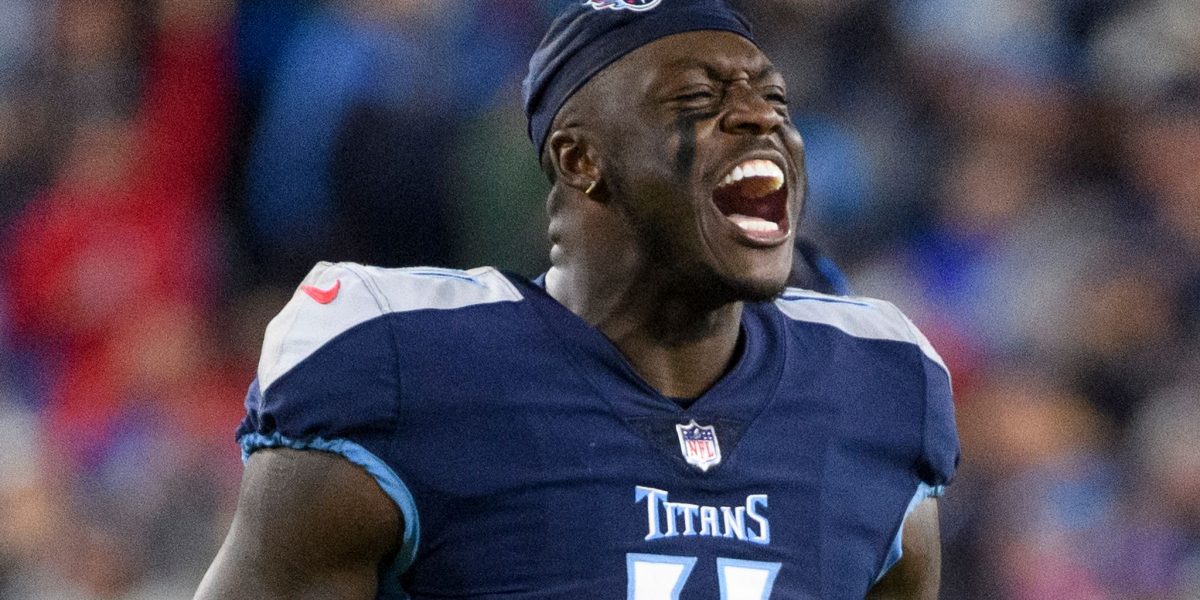 Wide receiver AJ Brown has joined the Philadelphia Eagles in a shock trade from the Tennessee Titans.
While both GM Jon Robinson and coach Mike Vrabel said AJ Brown would stay, his contract extension was unresolved.
AJ Brown was sent to the Eagles in return for two draft picks and signed a four-year, $100 million contract.
Brown wouldn't confirm whether or not he requested a trade. Although he insists there's no bad blood between him and the Titans.
Want $250 to bet on NFL futures?
Sign up here!
"I built relationships over the last three years with a lot of good friends, and just to see it go, just leaving the building, it's tough," Brown said. "But I'm also excited to be an Eagle and to be a part of a great organization.
"I kind of knew about the possible trade around, like, 1 o'clock, and just mixed emotions when it worked out, and I actually worked out really hard, trying to get some stuff off my chest, and it was just ups and downs," Brown said. 
"Like I said, it was bittersweet, I was a little sad that the Titans were on board with the trade, but it's a part of the business and that's fine. Once everything got done and the trade went through and Jalen [Hurts] called me, he made it a lot easier. Like I said, it's been bittersweet, but I'm so excited to be a part of a great organization."
Read: Bears Release Veteran QB Nick Foles After Failing To Trade Him
While injuries hampered him in 2021, Brown compiled 19 touchdown catches and consecutive 1,000 yard seasons over his first two years.
"I'm one of the top guys in the league," Brown said. "I am confident in how I play, what I bring to the table. I'm glad the Eagles believed in me."
Facebook Twitter LinkedIn