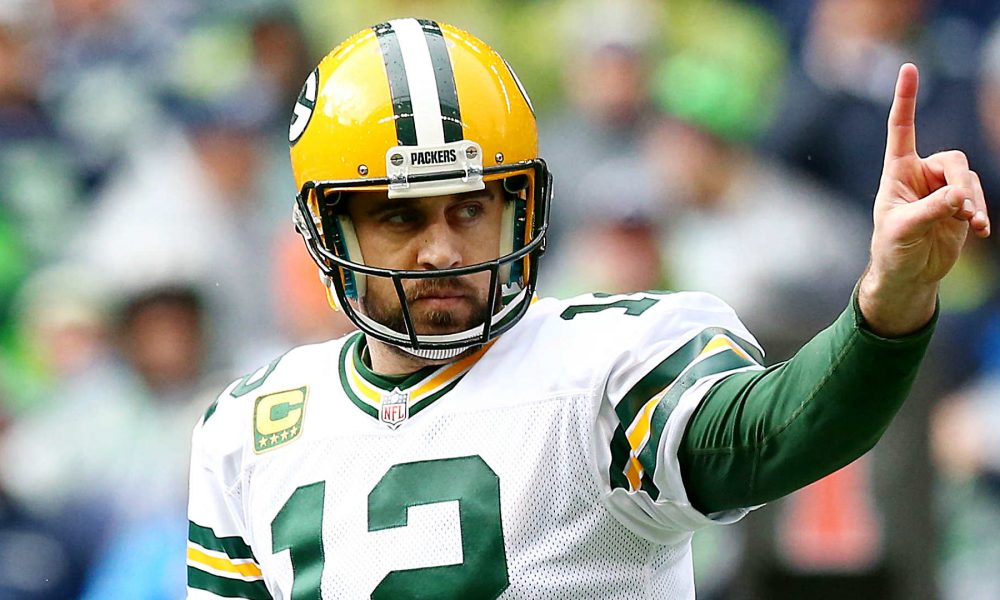 Green Bay Packers quarterback Aaron Rodgers says the offense 'has to change' following the departure of wide receiver Davante Adams.
The All-Pro WR, and Rodgers' favorite weapon, wanted out of Green Bay in favor of joining the Raiders. The Packers have replaced him with a raft of draft picks and free agents.
Aaron Rodgers, fresh off signing a three-year, $150 million contract extension in March, says it's urgent the offense reinvents itself.
"The offense has to change," Aaron Rodgers said.
Want $250 to bet on NFL futures?
Sign up here! 
"Last year, when you have a guy who's that talented, it's probably not an exaggeration to say that 80% of the plays in the passing game were designed specifically for 17, so we're obviously gonna do some things a little different.
"I miss the guys," Rodgers said, "I love being around the guys. It's been a nice offseason. I appreciate my [training] team back in Southern California and the work we put in. But it's good to be back out here with the guys. Good to meet Christian and Romeo and get reacclimated with some of the older guys. It's just about timing and them feeling the cadence and the urgency and stuff, and just nice to be back in the building with these people.
"They've been great about me taking care of myself the way I best need to. Obviously it's worked out the last couple years by my play, and I expect nothing less."
Read: Chiefs Know They Need To Get Orlando Brown Signed
"The more these guys can get around each other, the more they can learn each other, the quicker they can start to develop that chemistry that's so important, that we know is so important in determining our success on the field," LaFleur said. "So, I'm just excited that we've got him (Rodgers)  in the building with these young guys and we'll see how he goes today."
Facebook Twitter LinkedIn