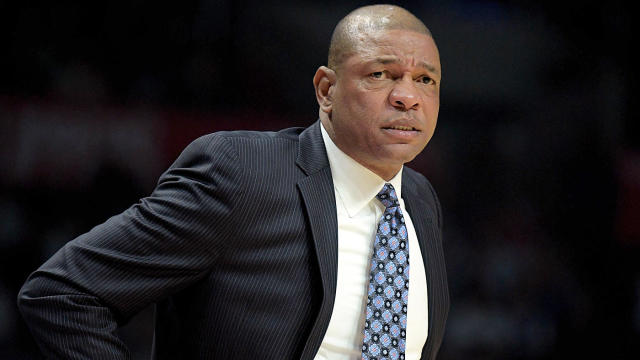 After the Philadelphia 76ers fell to another disappointing second-round playoff exit, questions quickly arose concerning head coach Doc Rivers' future.
General manager Daryl Morey voiced that he holds Rivers in high regard and wants to continue to journey with the 60-year-old leading the charge on the sideline.
"I just think he's a great coach," Morey said during Friday's exit interviews via ESPN. "I love working with him. I feel like I'm learning from him. I think [general manager] Elton [Brand] and I and him make a great team, and we're gonna see where this journey takes us."
It comes a day after Rivers strongly stated that he believes he has done a strong enough job to keep his job. Although the 76ers fell well short of NBA title contention, it marks the second straight season the team reached the second round of the playoffs.
The question remains whether the franchise can take the next step forward with him. James Harden will be a huge part of the puzzle as the star guard voiced on Thursday that he will stay with the team.
Harden holds a $47.3 million player option for next that he reportedly intends to pick up. The question is whether the 76ers will offer him a max contract extension as he struggled to provide elite-level scoring.
Want $250 to bet on NBA futures?
Sign up here!
Harden remains one of the game's top talents, but there is serious doubt whether he can return to producing at the scoring prowess he has shown capable of throughout much of his career.
Nonetheless, it's clear that Rivers will be tasked to help Harden recapture some essence of that play next season.
Facebook Twitter LinkedIn