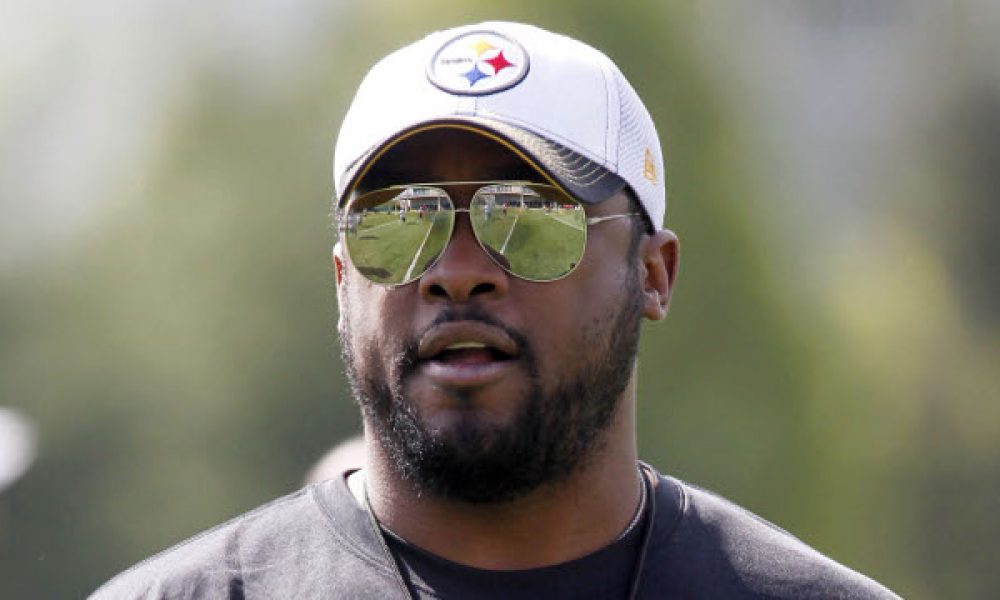 May 3, 2013; Pittsburgh, PA, USA; Pittsburgh Steelers head coach Mike Tomlin oversees drills during Steelers rookie mincamp and orientation at the UPMC Sports Complex. Mandatory Credit: Charles LeClaire-USA TODAY Sports
With NFL rosters essentially set before training camps begin this summer, these five teams have major quarterback problems.
5. Pittsburgh Steelers
This was a tough call, but the Steelers have to be on the list. Why? Because Kenny Pickett might be great, but he also might prove to be a reach in what was a historically bad quarterback draft — at least by draft position. And if Pickett doesn't play well this year, that means Mitchell Trubisky is the hope in Pittsburgh for a team that has talent on defense, but not enough to carry a moribund offense.
4. Detroit Lions
The Lions are building the right way, but that doesn't mean it's going to be a pretty watch for fans in 2022. Jared Goff is entering the last true year of his current contract, with seasons masquerading as team options coming in the following campaigns. Goff is a bottom-tier starter at this point, although he should see an uptick in production with the addition of rookie receiver Jameson Williams. Regardless, Goff won't give the Lions a prolific passing attack.
3. Washington Commanders
Some might be surprised to see Washington this high on the list. Yet consider the following: Carson Wentz is now on his third team in as many years, and he hasn't been good in some time. Additionally, Taylor Heinicke and rookie Sam Howell aren't doing much to inspire confidence in the nation's capital. The Commanders have some talent across the roster, but unlike Pittsburgh, they don't have a rookie with significant upside. Instead, it's veterans and a flier.
2. Atlanta Falcons
Now we get into the truly dire situations. Atlanta is rolling with the oft-injured Marcus Mariota as a veteran presence. Mariota was signed in free agency after spending time with the Las Vegas Raiders, largely because he was with Atlanta head coach Arthur Smith during their shared days with the Tennessee Titans. Behind him, it's third-round rookie Desmond Ritter. Unless you're a huge believer in Ritter, this is a team without much either presently nor in the future.
1. Carolina Panthers
What's going on here? The Panthers traded back into the draft for Matt Corral in the third round, and he might have to start if they don't acquire Cleveland Browns signal-caller Baker Mayfield. Right now, it's Corral and Sam Darnold, who helped Carolina to a 3-0 start last season before the team cratered with 12 losses in its final 14 games. It's a rough, rough outlook for the Panthers headed into the middle of May.
Facebook Twitter LinkedIn