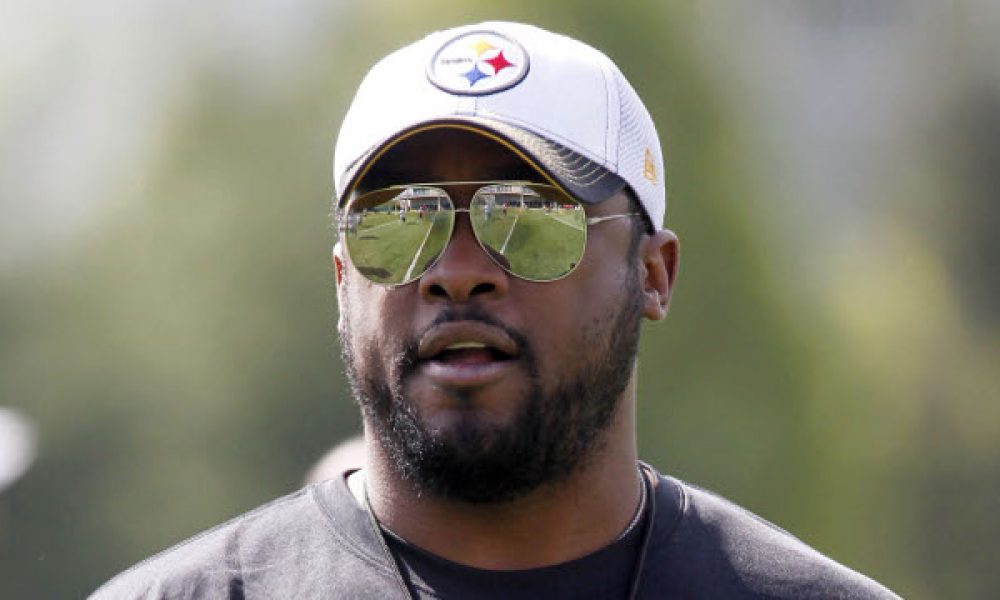 May 3, 2013; Pittsburgh, PA, USA; Pittsburgh Steelers head coach Mike Tomlin oversees drills during Steelers rookie mincamp and orientation at the UPMC Sports Complex. Mandatory Credit: Charles LeClaire-USA TODAY Sports
After reaching the postseason last year, these five NFL teams are the best bets to miss the playoffs come this season.
5. Tennessee Titans
Tennessee was the AFC's top seed last year, but things are only going to get tougher. The Indianapolis Colts upgraded from Carson Wentz to Matt Ryan under center, while adding edge rusher Yannick Ngakoue and corner Stephon Gilmore on defense. For Tennessee, there's also the loss of receiver A.J. Brown in a trade with the Philadelphia Eagles. The Titans could make another strong run, but finishing around .500 is certainly possible after this offseason.
4. New England Patriots
What is the strength of New England on the field? While head coach Bill Belichick is a living legend, neither his offense or defense is special. Offensively, it's second-year quarterback Mac Jones throwing to a litany of middling weapons. Defensively, New England is now without corner J.C. Jackson and linebacker Kyle Van Noy after the left via free agency. It's going to be tough for New England, in a very improved AFC East, to make another postseason run.
3. Arizona Cardinals
The only NFC team to make the list, Arizona has to be included. The Cardinals have plenty of talent, but they play in the conference's toughest division and will be without star receiver DeAndre Hopkins for the first six games of the season, including a Week 1 tilt with the Kansas City Chiefs. Furthermore, edge rusher Chandler Jones left in free agency for the Las Vegas Raiders. If the Cardinals are going to get back into the playoffs, they'll earn the trip.
2. Las Vegas Raiders
Some would likely be shocked to see the Raiders on this list after adding Jones off the edge and star receiver Davante Adams. However, this is a brutal division for Las Vegas to compete in, let alone win. The Raiders are terrific in the weapons department, but the offensive line isn't good and the defense is a sieve outside of Jones and counterpart Maxx Crosby. To get into the postseason, the defense needs to surprise and the offense has to score 30 points per game against any decent offense to win.
1. Pittsburgh Steelers
The Steelers are constantly in the postseason mix, with head coach Mike Tomlin never posting a losing season. The problem this time? A bad offensive line combined with the quarterback situation fo Mitch Trubisky and Kenny Pickett. Unless Pickett is immediately an upper-echelon talent, it's hard to see the Steelers finishing anywhere above the AFC North basement.
Facebook Twitter LinkedIn