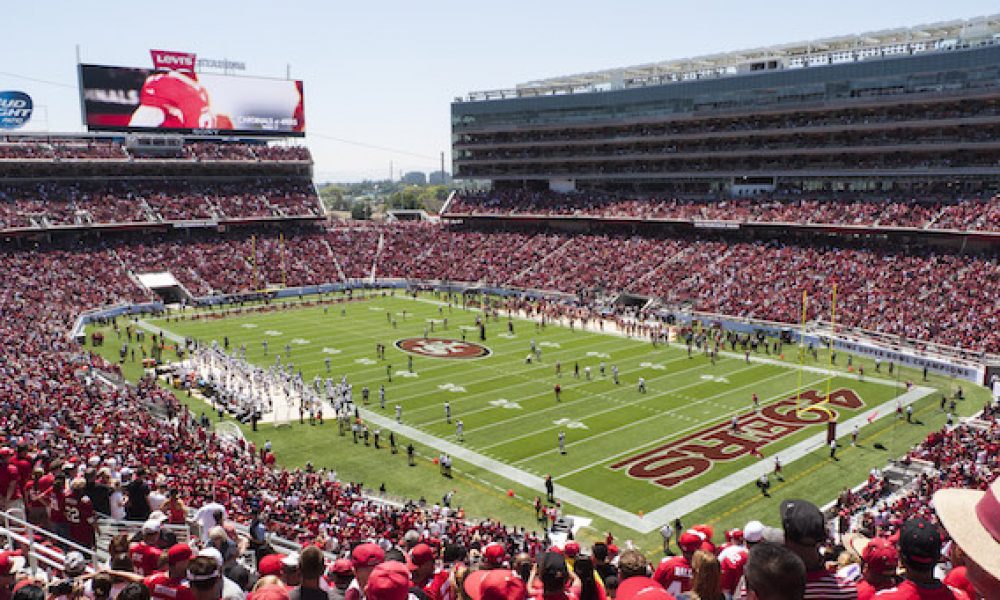 The San Francisco 49ers aren't compelled to trade Deebo Samuel, but if the right deal comes along, it could be tough for general manager John Lynch to decline.
John Lynch may not pick until the second round in the 2022 NFL Draft, but he's currently on the clock.
Lynch, the San Francisco 49ers general manager, is trying to get through what has become a turbulent time in his tenure. After San Francisco rolled to the NFC Championship Game behind postseason upsets of the Dallas Cowboys and Green Bay Packers, things appeared good for the Niners.
Now, not so much.
San Francisco is under internal siege with superstar receiver Deebo Samuel demanding a trade from the Bay Area. Samuel, 26, has one year remaining on his rookie deal and as contracts for the position are exploding, his next deal will be enormous, to the potential tune of $25-30 million annually.
On Monday, Lynch talked about the situation with Samuel, telling reporters his intentions are to keep the former South Carolina stud.
"I can't ever imagine wanting to move on from Deebo. You put yourself through the exercises of even though we don't have a first-round pick, you have to be thorough in this process and prepare for everything, and as you go through and do that. He's just too good of a player."
If you pay close attention to Lynch's words, he's not ruling anything out. It sounds like he's trying to get potential suitors to up their offers, either as much or more than what the Packers landed for Davante Adams, or the five picks brought back by the Kansas City Chiefs for Tyreek Hill.
With the draft rapidly approaching, the 49ers have to make a choice. Either they escalate Samuel's request by making some counteroffers, or they walk away and make a public stance that Samuel is completely off limits. If San Francisco has any notion of moving on and collecting a bevy of draft capital, the time is this week. After the draft, there's no reason to not let the 2022 season play out, tag Samuel and then either extend him on a long-term deal or move on the way Green Bay did with Adams.
This NFL offseason has been bizarre and aggressive, and Samuel being dealt for a haul on the eve of the draft would be a fitting capstone to it all.
Facebook Twitter LinkedIn