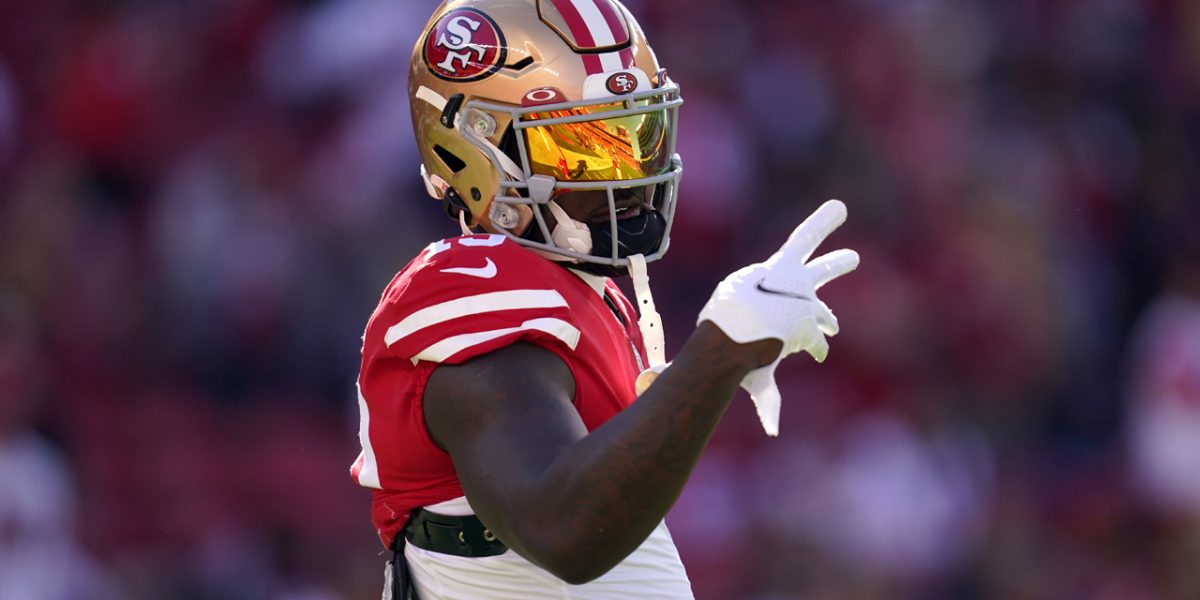 The San Francisco 49ers find themselves in a difficult situation with star wide receiver Deebo Samuel wanting a trade.
Samuel is in the final year of his four-year rookie deal but doesn't want to extend his tenure in San Francisco. During the pre-draft media availability, general manager John Lynch voiced that he can't imagine trading the star wideout.
"I can't ever imagine wanting to move on from Deebo," Lynch said via ESPN. "You put yourself through the exercises of, even though we don't have a first-round pick, you have to be thorough in this process and prepare for everything. So, you go through it and do that. He's just too good of a player…We've got nothing but love for him and nothing but appreciation for what he's brought, but you just don't let guys like that walk. So, I can't envision a scenario where we would [trade him]."
Lynch clearly holds the perspective that things can be worked out with Samuel. There also isn't any sense of urgency to move the Pro Bowler despite a recent report suggesting that he would sit out offseason workouts and training camp if things reached that point.
Want $250 to bet on NBA futures?
Sign up here!
The 49ers highly value Samuel's part of the offense as he's become the key cog in their game plan. However, the 26-year-old reportedly isn't too keen on his high usage in the running game due to the wear and tear that comes with that responsibility.
Nonetheless, Lynch's comments suggest there could be some bumpy times ahead between Samuel and the 49ers' front office.
Facebook Twitter LinkedIn