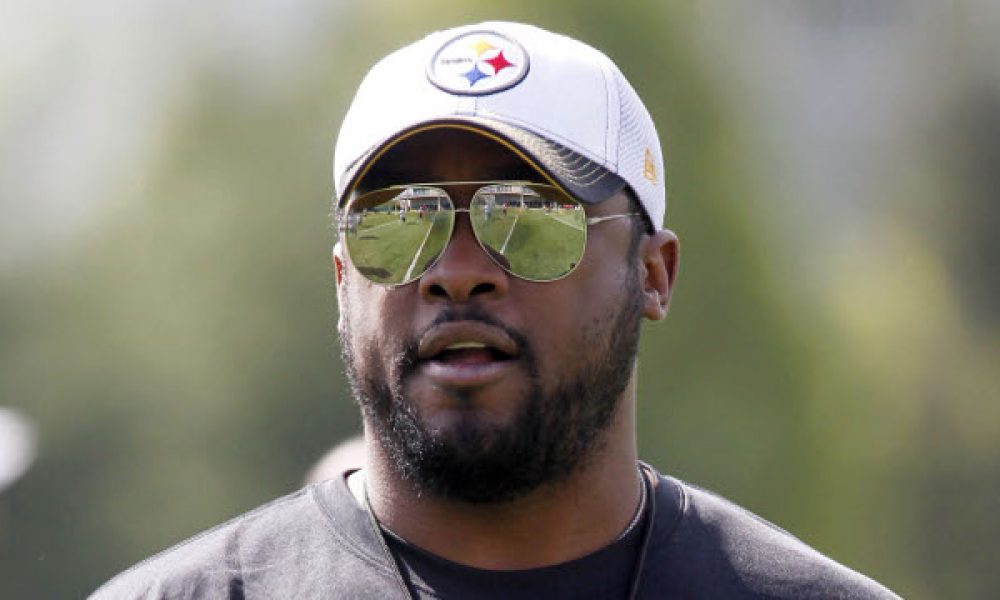 May 3, 2013; Pittsburgh, PA, USA; Pittsburgh Steelers head coach Mike Tomlin oversees drills during Steelers rookie mincamp and orientation at the UPMC Sports Complex. Mandatory Credit: Charles LeClaire-USA TODAY Sports
The 2022 NFL Draft is over, and these five teams picked plenty players but needed to get more for their selections.
5. Jacksonville Jaguars
Bizarre draft. The Jaguars entered Thursday night with 12 picks, tied with the Kansas City Chiefs for most in the league. However, Jacksonville, despite needing a litany of upgrades, only took six players. At No. 1 overall, Jacksonville took defensive lineman Travon Walker over Michigan's Aidan Hutchinson, despite the latter having similar testing numbers and better production in college.
4. New England Patriots
Bill Belichick will forget more about football than most of the population will ever know about the game, but his selections over the weekend were bizarre. In the first round with No. 30 overall, the Patriots went with C/G Cole Strange, who many believed mid-Day 2 pick. After that, New England struggled to get great value throughout despite trading back and accumulating more choices. Receiver Tyquan Thornton has ample speed but as a second-round pick, is he polished enough?
3. New Orleans Saints
This is about the amount of value given up to land a receiver in Chris Olave. New Orleans moved up five spots on Thursday night, getting No. 11 overall before taking the Ohio State star. Yet a month ago, the Saints unloaded a ton of current and future draft selections to have the No. 16 pick in the first place. If New Orleans was going to make such bold moves, it needed to land a franchise-changing player. Olave may be great, but he's not that. The Saints landed a nice piece in offensive tackle Trevor Penning a few picks later, though.
2. Chicago Bears
Who is going to tell general manager Ryan Poles that second-year quarterback Justin Fields is throwing to Darnell Mooney and nobody else? Chicago went heavy on defense and even added a punter, but failed to do anything significant to help its most important player. Fields has to be wondering how he's going to improve and/or survive with no weapons and a horrid offensive line.
1. Pittsburgh Steelers
The Steelers are taking the top spot. Not because Pittsburgh didn't land some talented players — receiver George Pickens could prove an excellent value in the second round — but because Kenny Pickett appears to be a sizable reach. No other quarterback went off the board until Desmond Ritter landed with the Atlanta Falcons at No. 74 overall, meaning Pickett is more than 50 picks better than the rest of the group. Pittsburgh needed to fix the offensive line and a linebacker, but did neither.
Facebook Twitter LinkedIn