NFL circles are abuzz in the build up to the 2022 NFL Draft as the experts and casual observers prepare their last minute mock drafts ahead of Friday morning's first round.
For some the late changes will be the product of overanalysing Youtube highlights on a player for their 147th edition since early December, others just like to throw darts at a moving target to see who goes were.
The Neds team has done its own research, going over the stats, watching the game tape (which is all digital now so why call it tape?) and come up with the one and only decisive mock draft you need.
Our 2021 NFL Mock Draft went 32 for 32 in the first round so you can trust that these completely legitimate selections will be 100% accurate.
1 – Jacksonville Jaguars
PICK: A Future Draft Bust
Are we sure the new Jaguars front office lead by Trent Baalke isn't going to do something stupid like taking a quarterback?
Either way, the chances of them taking a guy who will be successful are greatly diminished by pretty much the entire history of the Jags franchise.
Putting a video together about the Jaguars draft busts of the last decade…. this is why we are what we are. pic.twitter.com/IzMVDEosZE
— Andy Drew (@ndy_willis) April 21, 2022
2 – Detroit Lions
PICK: Someone you will forget is in the league by Week 5
Until they get traded to one of the marquee franchises in about four seasons and goes on to have a very successful career.
A new banner going up Detroit.. pic.twitter.com/xHwSsj0qL1
— NFL Memes (@NFL_Memes) February 14, 2022
3 – Houston Texans
PICK: The Future Rights to Peyton Manning's Nephew
After a brief flirtation with relevance in the early to mid 2010's, the Texans are firmly back in the bottom tier of the NFL after the team has been torn down to the studs.
They're a long way from being anything close to competent so why not try and put a lay by on a quarterback who won't be eligible for the league for a few years yet.
The way Arch Manning flipped the ball after the pump fake was a beautiful thing to watch pic.twitter.com/K6dfek1rzK
— Barstool Sports (@barstoolsports) June 6, 2021
Actually the current version of Arch could get them a few wins & he's still dealing with acne.
4 – New York Jets
PICK: Someone who wishes they went fifth instead
If you're going to play for one of the New York named teams, wouldn't you prefer it to be the Giants?
NFL prospects on draft day when the Jets are on the clock pic.twitter.com/XpxDRuwSgE
— Big Mike NYC (@MiaFins1) April 7, 2022
5 – New York Giants
PICK: A player about to be very disappointed when he finds out they play in New Jersey
Despite being named the "New York" Giants, both they and the Jets have their training base and stadium across state lines in the Garden State of New Jersey.
One fan is at least trying to solve the most blatant case of false advertising since Lionel Hutz's lawsuit against the film The Never Ending Story.
"New York" Giants and Jets are Being Sued For Really Playing in New Jersey https://t.co/YiJcHMWGC9 pic.twitter.com/ig1pHH5oMI
— Barstool Sports (@barstoolsports) January 6, 2022
6 – Carolina Panthers
PICK: A companion for the mascot
Week 1 saw Carolina debut this equal parts terrifying and amazing VR mascot in stadium and the only thing missing was a second panther with glowing eyes and muscle definition that would make some of the players feel a bit self conscious.
Check out our new mixed-reality panther that debuted today 🔥🔥🔥 pic.twitter.com/8DwEvam9KM
— Carolina Panthers (@Panthers) September 12, 2021
7 – New York Giants
PICK: An agent from the Men in Black
Not for anything to do with alien life forms in the Meadowlands, just to erase the last couple of years having to deal with Joe Judge.
"Look, with all due respect to Christmas…." 🎄🎅🏻
Joe Judge delivers the coal in your stocking!@gmfb @nflnetwork pic.twitter.com/e1jCFswpja
— Andrew Siciliano (@AndrewSiciliano) December 23, 2020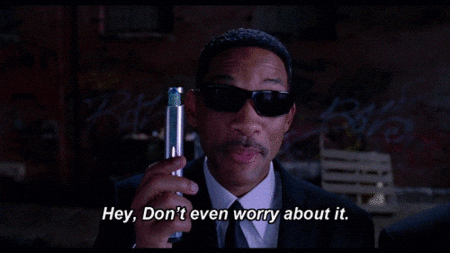 8 – Atlanta Falcons
PICK: Hopefully someone who can teach them how to hold on to a lead
It might be a cheap shot to keep bringing up the Falcons inability to hold a lead but we'll stop making those jokes when they stop being funny.
With the trade of Matt Ryan, the Falcons will be desperate to begin a new era and they will be hoping it will see them getting over the hump.
9 – Seattle Seahawks
PICK: Fraser Crane
Not for their playing roster, but he'd make one hell of a PA announcer and team radio host.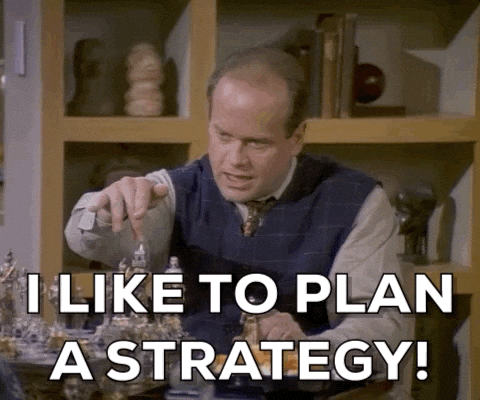 10 – New York Jets
PICK: A player the fans will hate
Notorious for relentlessly booing whoever their team takes, Jets fans will be making their voices heard on the Strip this weekend.
Jets fans will travel anywhere to boo their draft picks: https://t.co/YEKgoQOfUr pic.twitter.com/b7cCp8ifTp
— SB Nation (@SBNation) April 30, 2016
Who should they have taken instead?
Literally anyone else according to the experts in gang green who are several drinks deep.
11 – Washington Commanders
PICK: A Better Team Name
After all of that build up, two years of going by the kind of cool name of "Football Team" Washington once again let down the NFL world by going for the incredibly boring nickname of "Commanders" with some pretty shoddy uniforms to boot.
Washington Commanders is like when the movie can't get the rights to use an actual team so they throw something quick out there and hope it just doesn't cause too much confusion
— Shea Serrano (@SheaSerrano) February 2, 2022
12 – Minnesota Vikings
PICK: Anyone to help on defence
Just find someone who can make a tackle!
13 – Houston Texans
PICK: New Ownership
It's safe to say that the McNair family, who brought the team to Houston for the 2002 season, are not the most popular people in the city.
Every Houston fans dream breaking news
"Breaking news: Cal McNair sells the Houston Texans"
— Michael Schwab (@michaelschwab13) April 25, 2022
14 – Baltimore Ravens
PICK: An anger management therapist
It can't be good for John Harbaugh to go through life that tense.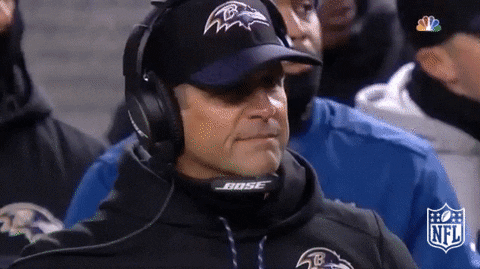 15 – Philadelphia Eagles
PICK: Someone who wishes it was 2017
Remember when the Eagles won the Super Bowl?
16 – New Orleans Saints
PICK: Adam Sandler
The Saints hype videos are about to take a wacky turn as Adam Sandler heads to the Bayou.
He's already in with the franchise after making a movie about former coach Sean Payton
When the clock strikes 12, I turn into Sean Payton. pic.twitter.com/sBQCkaLv05
— Kevin James (@KevinJames) January 28, 2022
17 – Los Angeles Chargers
PICK: A PR Agent
Did you know the Chargers moved to Los Angeles a few years ago?
The people of LA sure don't with Chargers games normally populated by fans of the opposing team happy to have a holiday on the west coast.
Carr told reporters he means no disrespect, but that playing away against the Chargers feels like another home game. pic.twitter.com/1tNmiVVTj6
— FOX Sports: NFL (@NFLonFOX) October 1, 2021
18 – Philadelphia Eagles
PICK: Joel Embiid
The 76ers rebuild looks like it's going to fizzle out so why not use the draft to execute a cross town move for the gigantic center from the basketball team.
He's got enough personality for an entire 53 man roster.
Joel Embiid after the game. 😂
pic.twitter.com/EqcpQuTcps
— Hoop Central (@TheHoopCentral) April 23, 2022
19 – New Orleans Saints
PICK: A Really Good Agent for Sean Payton
Did you hear the Dolphins were hoping to recruit the now retired former Saints head coach?
Apparently Payton will be spending 2022 doing media work (something he may well excel at) so the Saints would be well served to get him an agent that keeps him in the studio and off the Dolphins sideline.
20 – Pittsburgh Steelers
PICK: Someone that majored in history
Did you know the Steelers have won six Super Bowl titles?
It's been a while and they're about to embark on the post Big Ben era with plenty of uncertainty.
It might be worth bringing someone on board that can remind them of happier times.
21 – New England Patriots
PICK: Someone nobody has ever heard of
Bill Belichick has made a habit of going outside the box for his draft selections, so with plenty of holes to fill on his roster, what will he do?
Probably take a special teams player out of North Idaho State Community College or something like that.
And just watch as every draft expert loves it while they frantically search for the player bio.
22 – Green Bay Packers
PICK: Their next quarterback
Aaron Rodgers came back for one more year to compete for a title, Jordan Love has failed to impress and they traded one of the best receivers away.
So rather than get him a guy who can contribute this year, why not select his replacement just to twist the knife even further.
Aaron Rodgers passed on sliding — and it led to a face that launched 1,000 memes. https://t.co/z4crKv9flr pic.twitter.com/ZL0wetkDFC
— ProFootballTalk (@ProFootballTalk) October 29, 2021
23 – Arizona Cardinals
PICK: Nobody more photogenic than head coach Kliff Kingsbury
The Arizona Cardinals head coach might be chasing his first playoff win in the NFL, but it won't be with a guy who can get more Instagram likes than him.
In October 2018, Kliff Kingsbury said he would take Kyler Murray as the first pick of the NFL draft if he could.
There's a San Francisco Chronicle report that he's expected to declare and Kingsbury's @AZCardinals are first on the clock 👀 pic.twitter.com/ERF1lFz5qg
— ESPN (@espn) January 10, 2019
Maybe he'll let the rookie stay with him in his palace though.
It's time to hand out 2020 NFL Draft grades for the NFC West. But first, how about an inside look at Kliff Kingsbury's house…. https://t.co/4fV6FvlHpm pic.twitter.com/B0FU2I5Y7s
— Vendetta Media (@media_vendetta) April 26, 2020
24 – Dallas Cowboys
PICK: Jerry Jones's Grandchild
It's all in the family for the owner right?
25 – Buffalo Bills
PICK: A lifetime supply of breakable tables
2021 was the Bills best season in decades, and the fans were back in action at Ralph Wilson Stadium (or whatever its called now).
As long as Josh Allen is around they'll be in the mix so they'd better stock up on those tables.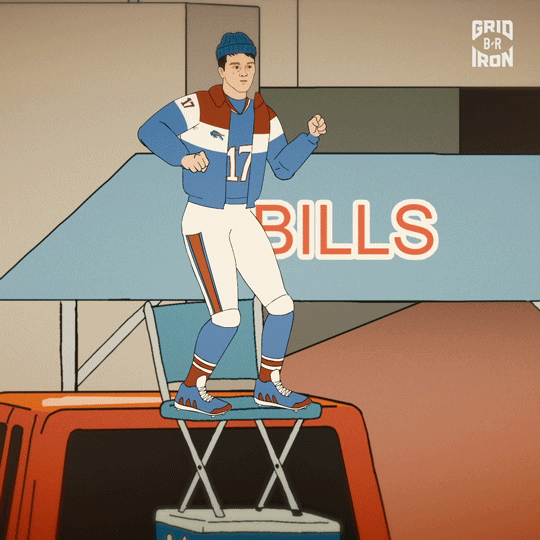 26 – Tennessee Titans
PICK: Someone to handle warm ups
Does this sort of stuff really fall under the purview of the head coach in Tennessee?
Mike Vrabel: The ultimate player's coach 👏
(via @thecheckdown) pic.twitter.com/Jye7mtZSOQ
— NFL on ESPN (@ESPNNFL) January 19, 2020
27 – Tampa Bay Buccaneers
PICK: A rookie Tom Brady will hate by the end of May
In his 22 seasons in the NFL, how many rookies has Brady actually liked?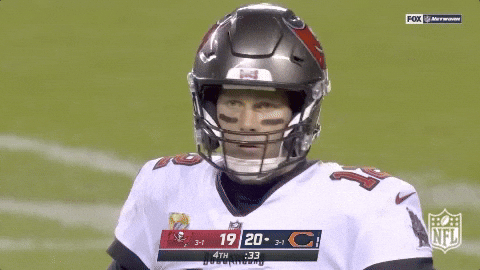 28 – Green Bay Packers
PICK: Someone coming off a major injury
They're set at QB after taking the next guy at 22, so why not take someone who will have no impact in 2022 but can help them out long term.
29 – Kansas City Chiefs
PICK: Someone Fast
They got rid of Tyreek Hill and we know Andy Reid feels the need for speed.
Sure the guy may not be able to separate from defenders or catch the ball when its thrown to him but he can run REALLY fast and that's all that matters.
30 – Kansas City Chiefs
PICK: A Social Media Manager for JuJu Smith-Schuster
Full time Tik-Tok personality and occasional NFL receiver JuJu Smith-Schuster has made headlines for his non-stop posting and social media inspired dance celebrations.
Now he has signed with Kansas City and he has a chance to team up with the most unbearable hanger on in the NFL, Jackson Mahomes, Patrick's brother.
Piece Of Shit Jackson Mahomes Tik Tok Danced On A Chained Off Sean Taylor "21" Painted On The Field https://t.co/KGNPtNHPC3 pic.twitter.com/cpPMIvXZkj
— Barstool Sports (@barstoolsports) October 18, 2021
Kansas City bar destroys Jackson Mahomes: 'We'll survive your ego' https://t.co/TAYKkJdOBQ pic.twitter.com/1EaCTA0iak
— New York Post (@nypost) December 16, 2021
Pray for Patrick Mahomes.
Nothing happened to him he's just gotta deal JuJu Smith-Schuster and Jackson Mahomes next season. pic.twitter.com/LtTLGGhpCc
— NFL Memes (@NFL_Memes) March 19, 2022
31 – Cincinnati Bengals
PICK: A guy who is about to be bitterly disappointed
Everyone loved the Bengals run to the Super Bowl last season and they were a lot of fun to watch with the likes of Joe Burrow and Ja'Marr Chase leading the way.
History is not on the Bengals side however and there's a decent chance that their run last year was as good as it gets.
Especially with notoriously cheap owner Mike Brown unlikely to pay out on big contracts for all of their young guys.
32 – Detroit Lions
PICK: Nobody
The only way the Lions will have pick 32 anytime soon is if they receive it in a trade (like this year) or the NFL contracts down to 30 teams.
They'll want to make the most of the opportunity to draft at the end of the first round.